Sun Damaged Skin
Living in Palm Beach Gardens can be a wonderful experience. There's so much to do outside year-round – stroll along the beaches, go kayaking, paddleboarding, cruising on a boat, playing a round at a local golf course, or hitting the waterpark or theme park with your kids. The possibilities are endless. But all of those sun-filled activities can do a real number on your skin. We're talking about sun-damaged skin.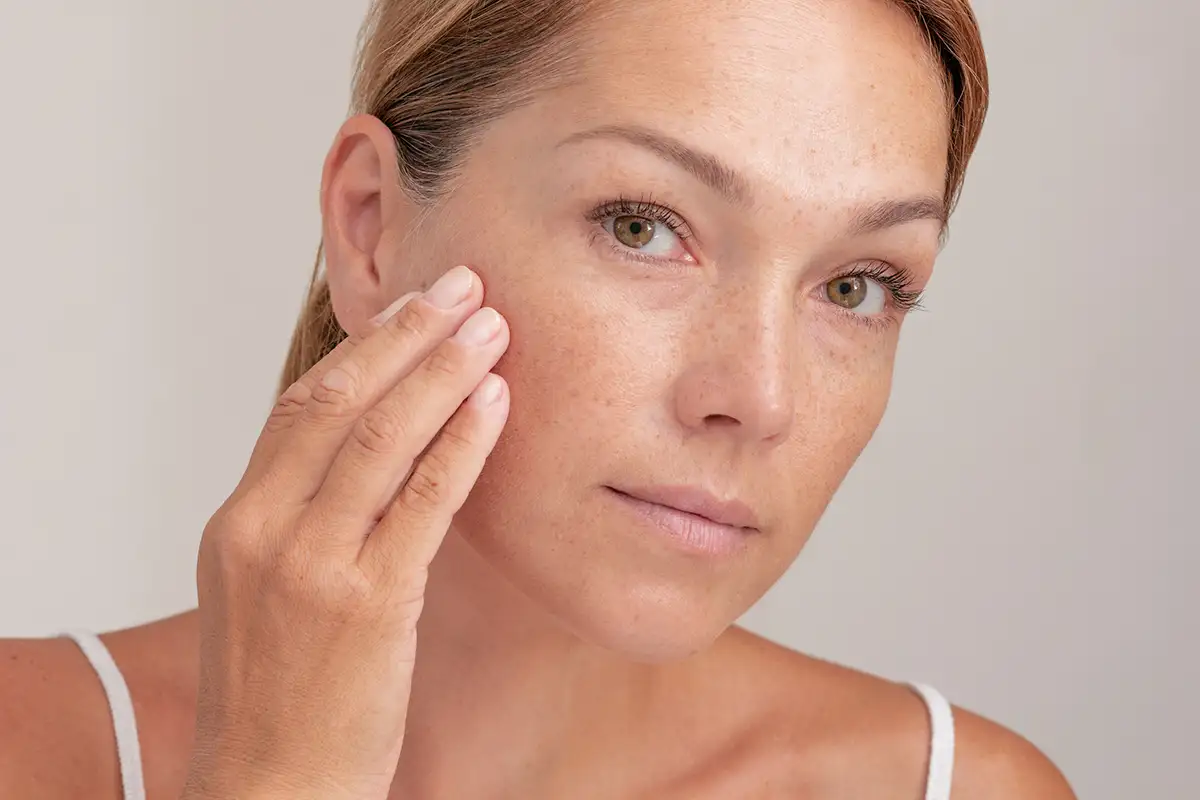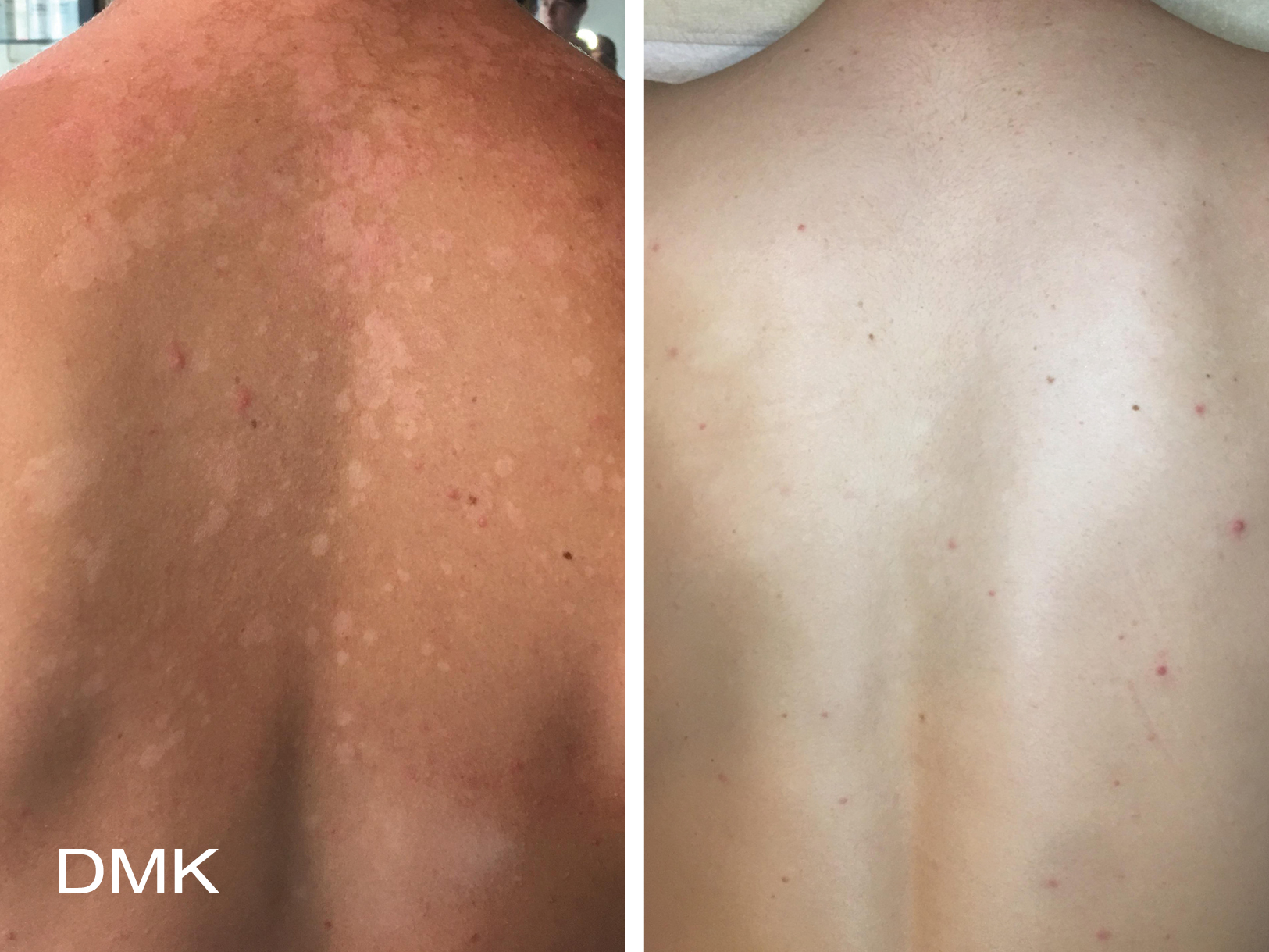 What Is Sun Damaged Skin?
Sun damage, also known as photoaging, is a long-term consequence of spending time in the sun. It can result from a serious sunburn, but you don't have to get a sunburn to have the effects of sun damage. The sun's ultraviolet (UV) rays can cause unprotected skin to age faster than normal – hence the name photoaging. UV rays penetrate the skin and change it at the cellular level. It can take years for the damage to surface.
Keep in mind that tanning beds can also cause photoaging.
What Are the Signs of Photoaging?
You may see signs when you look in the mirror, or look at some older men and women who worshipped the sun before we all knew about the importance of sunscreen. The most common signs of sun-damaged skin are:
Uneven pigmentation such as sun spots/age spots
Fine lines and wrinkles
People with fair skin are more susceptible to sun damage/photoaging, but it can affect people with darker skin as well. Men and women are equally at risk.
How to Repair Sun Damaged Skin with Help from Aesthetics at Cima Health
The good news is that while sun-damaged skin can make you look older than you are, we have an arsenal of proven treatments to help reduce the signs of photoaging. Which treatments we recommend for you will depend on your skin type, how advanced the sun damage is, and other factors.
Some of the options include:
The IPL/Photofacial is a non-invasive treatment that uses intense pulsed light to target areas of hyperpigmentation such as sun spots and redness caused by sun damage. It can also minimize the appearance of broken capillaries. This light therapy can be used on your face, neck, chest, and arms.
Microneedling uses tiny needles to penetrate your skin, promoting collagen production. That's why it's also known as collagen induction therapy. It's a proven and long-lasting treatment to lighten and reverse the pigmentation associated with sun damaged skin.
Chemical peels for sun-damaged skin are very effective. A chemical peel is exfoliation taken to a new level. The peel essentially causes the top layer of skin, most of which is dead skin cells, to peel off, revealing younger-looking, healthier skin. Brown spots are minimized, and skin texture is improved.
DMK enzyme therapy rejuvenates and restores your skin to peak condition. This treatment can be customized to address sun damage, promoting healthy skin.
Our bespoke facial is tailored to your skin concerns. This facial using proven products such as infusions, masks, and serums can help minimize the effects of photoaging, as well as make you feel pampered.
Hydrafacial uses patented technology to cleanse, extract, and hydrate your skin. Regular hydrafacials can combat sun damage and help prevent further damage.
Dermaplaning gently scrapes off dead skin and peach fuzz from your face, leaving it smoother and brighter. And without the dead skin cells and peach fuzz, skincare products such as moisturizers penetrate more deeply, giving you a healthy glow.
Laser Genesis is a non-invasive and proven treatment for dramatically minimizing the fine lines and wrinkles, as well as age spots associated with sun damage. The laser can also minimize the look of broken capillaries and reduce redness. The laser heats the layer under your skin, promoting collagen production which plumps and tightens your skin as well.
Your aesthetician may also recommend a superior line of medical-grade skincare products curated for your skin concerns. And remember – a noncomedogenic sunscreen with a higher SPF is your friend to prevent further photoaging. If you have children, spare them the distress of photoaging when they get older, and make putting on sunscreen a daily habit.
Textured Skin Treatment with Aesthetics at Cima Health
If you crave smooth skin, it's just a skin consultation away. One of our aestheticians will evaluate your skin, ask you some questions about your lifestyle, skincare products you're currently using, medical diagnoses (if any), and more. Then they will come up with a comprehensive treatment program curated to your skin and your goals.
Some of our go-to treatments for textured skin include:
Hydrafacial is a go-to treatment for many skin conditions, including textured skin. Hydrafacials cleanse, exfoliate, and extract to eliminate dead skin and simultaneously infuse your skin with nourishing antioxidants, peptides, and hyaluronic acid. It has many other benefits as well, including smoothing out fine lines and reducing the appearance of brown spots. You may need multiple treatments to achieve optimal results.
The bespoke facial can be customized to many skin conditions, including textured skin. Using advanced technology and proven products, this facial treatment is gentle enough for sensitive skin and can become part of your regular skincare regimen. Once a month is good timing for most people.
A customized chemical peel or series of peels can help with uneven skin texture as well. A chemical peel is exfoliation taken to a new level. The peel alters the pH of the skin and dissolves the protein bond that holds skin cells together. This causes the top layer of skin, most of which is dead skin cells, to peel off, revealing smoother, younger-looking, healthier skin.
This versatile treatment provides skin rejuvenation, leaving you with smoother-looking, brighter-looking skin. DMK enzyme therapy is a great treatment for textured skin, and it also targets the effects of many of the skin conditions that cause uneven skin texture. We recommend this treatment for a lot of our clients.
Much like the facial treatment, the DMK body enzyme treatment rejuvenates your skin. It uses a specific blend of transfer messenger enzymes that kickstart the circulatory and lymphatic system resulting in a rich supply and of nutrients and oxygen for your skin. It stimulates cellular reproduction which helps new, smoother skin replace the textured skin. This treatment is suitable for the arms, legs, and back.
We have chosen a select few medical-grade skincare products available only through authorized skin care clinics to help you maintain the benefits of your treatments. These include skinbetter science®, Face Reality Skincare, and DMK Skincare. We will help you choose the moisturizers, toners, serums, and more that will provide long-lasting results.