What Causes Oily Skin?
The sebaceous glands in your skin produce oil. When they produce too much oil, you have oily skin. There are several things that cause your sebaceous glands to produce too much oil – some you can control and others you can't. The most common causes of oily skin are:
Genetics
Overactive sebaceous glands can run in the family. If one of your parents or siblings have oily skin, you're more likely to have the same issue.
Age
Teens are more likely to have oily skin than older adults – especially if they have acne. This is because as we age, our skin produces less sebum, which can lead to dry skin and wrinkles. You may not outgrow oil skin, but it may become less of an issue as you get older.
Hormones
Fluctuating hormones in teens and women of childbearing age can cause oily skin. You may notice oil skin during certain times of your menstrual cycle.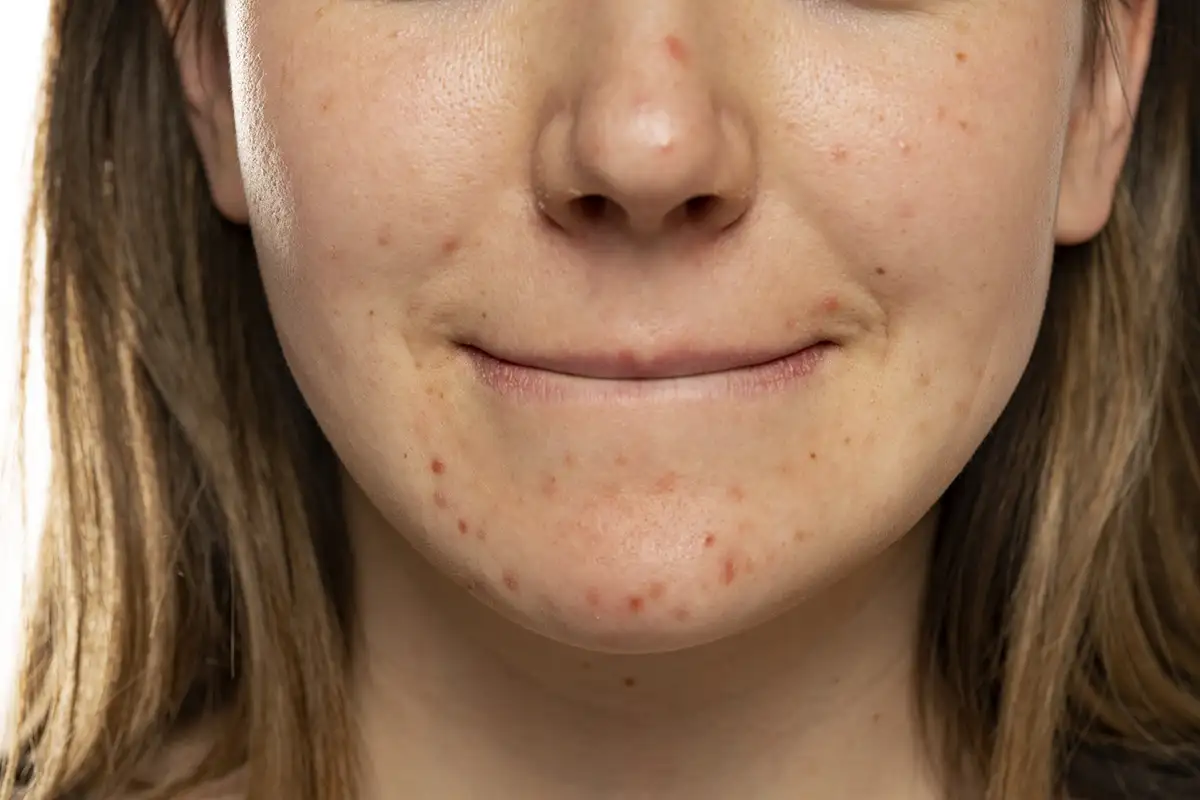 Enlarge Pores
Large pores can produce more sebum. Your pores can become enlarged due to breakouts, weight fluctuations, and more. Pore size is genetic.
The Weather
Hot, humid weather increases the likelihood you'll have oily skin. Drier, less humid weather has the opposite effect and can cause drying.
Stress
Stress can increase your cortisol levels, which then tells your sebaceous glands to produce more sebum, leading to oily skin.
Diet
Highly processed foods such as white bread, white rice, and cereal can stimulate insulin production, which studies show can stimulate the sebaceous glands.
Your Skincare Routine
Using the wrong skincare products, or skipping a product all together such as a moisturizer, can exacerbate your oily skin. Using harsh products or exfoliating too often can also strip too much oil from your skin, stimulating your sebaceous glands and leaving you in a vicious cycle.
Tracking down all of the factors that are contributing to your oily skin and figuring out the right things to do can be confusing and even overwhelming. The good news is that relief is just a skincare consultation away.
Oily Skin Treatment with Aesthetics at Cima Health
Whether your entire face is oily or you have combination skin, we can tailor a comprehensive skincare program specifically to your skin type and goals. We'll also help you identify triggers to your oil skin and help you find lifelong, restorative solutions.
Some of the oily skin treatment options include:
Hydrafacial is a go-to treatment for oily facial skin. Hydrafacials cleanse, exfoliate, and extract to eliminate dead skin and leave you with no clogged pores. It simultaneously infuses your skin with nourishing antioxidants, peptides, and hyaluronic acid. It has many other benefits as well, including smoothing out fine lines and reducing the appearance of hyperpigmentation. You may need multiple treatments to achieve optimal results.
The bespoke facial can be customized to many skin conditions, including oily skin. Using advanced technology and proven products, this facial treatment is can control excess sebum and help prevent clogged pores and acne breakouts. It's gentle enough to become part of your regular skincare regimen. Once a month is good timing for most people.
DMK enzyme therapy is a skin rejuvenation treatment that will restore your skin to peak condition. This treatment boosts circulation to your skin, delivering extensive amounts of oxygenated blood and nutrients to the skin cells, and uses reverse osmosis to flush away toxins and waste products that may be present. Custom formulations for oily skin help maintain pH balance, regulate oil flow, and reduce pigmentation.
We have chosen a select few medical-grade skincare products available only through authorized skin care clinics to help you maintain the benefits of your treatments. These include skinbetter science®, Face Reality Skincare, and DMK Skincare. We will help you choose the moisturizers, sunscreen, toners, serums, makeup removers, and more that will provide long-lasting results.