Facial Redness
Facial redness can affect you at any age, but is more common among teens and adults. Men and women can be equally affected, but the causes of red skin on your face may differ.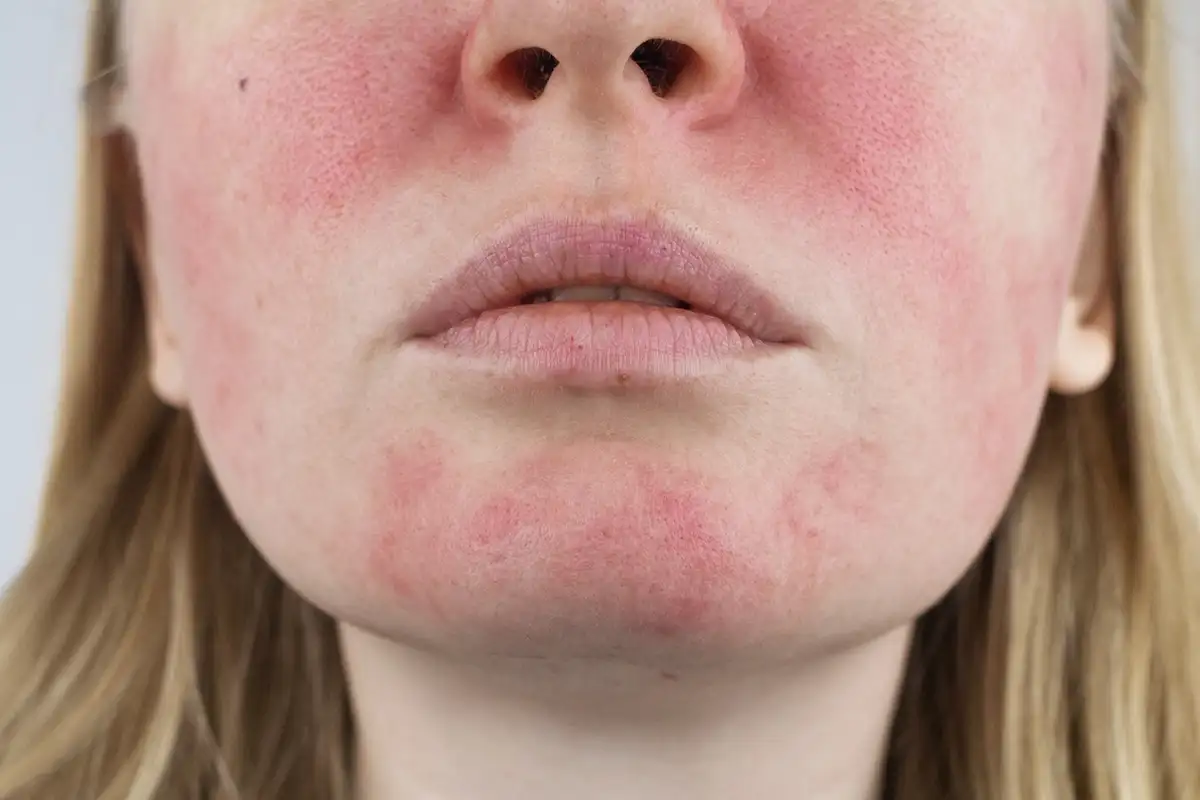 What Causes Facial Redness?
Facial redness can be caused by a lot of things. Getting to the underlying cause will determine the best course of action to get you the healthy, even skin tone you want. Some common causes of facial skin redness include:
When you consult with one of our trained Palm Beach Gardens aestheticians, they'll closely examine your skin for telltale signs of one or more skin conditions. Next, they'll start playing detective and ask you some questions. They'll ask if you have already received a diagnosis elsewhere, and what treatment you've been receiving. They'll also ask you what skincare products you currently use, as well as some of your daily habits.
They will ask about your lifestyle, what medications you take, and more. Sometimes getting rid of facial redness comes down to changing your skin care products and making lifestyle changes to take better care of your skin. In other cases, we may recommend one or more facial treatments or a series of treatments to help you achieve your goals.
Treatments for Facial Redness with Aesthetics at Cima Health
If your facial redness is due to an underlying condition rather than something simple like sunburn or wind burn, your course of treatment may involve several treatments over the course of weeks or even months. We will tailor your treatment plan to your skin and your goals. Some of your options include:
DMK enzyme therapy is a versatile skincare treatment that returns your skin to peak condition, reducing facial redness and boosting skin health. It's a suitable treatment for any client, as it can be customized to treat a number of skin conditions. As an added bonus, you'll see some anti-aging benefits as well.
The IPL/Photofacial is another great treatment for facial redness caused by rosacea and other conditions. IPL uses targeted intense pulsed light to reduce redness, inflammation, and uneven skin tone.
Celluma LED light therapy is another great treatment we offer. It's non-invasive and uses red and near-infrared LED light to reduce inflammation and redness.
Laser Genesis is a laser treatment in which the laser heats the dermis directly under the outer layer of skin. The heat can help reduce facial redness from rosacea, eczema/psoriasis, sun damage, acne, and other conditions.
A custom bespoke facial can do wonders as a regular part of your skincare regimen. If you have sensitive skin or reactive skin, custom facial treatments using gentle ingredients are a must. We use proven active products to pamper your skin and reduce redness, based on cause.
Hydrafacial offers deep cleansing and exfoliation while nourishing and hydrating your skin. It's a go-to treatment for dry skin and other skin conditions that cause facial redness. Your aesthetician can customize this treatment based on your individual needs.
What treatments we recommend your you will depend on what is causing your facial redness. Whatever the cause, with the right treatments and skincare products, we can help you reduce the redness and promote healthy skin.