Eczema and Psoriasis
If you've been diagnosed with eczema or psoriasis, you're tired of the itching and looking for relief. And since the two skin conditions have many similarities, it's important to get a diagnosis so you can treat the condition properly.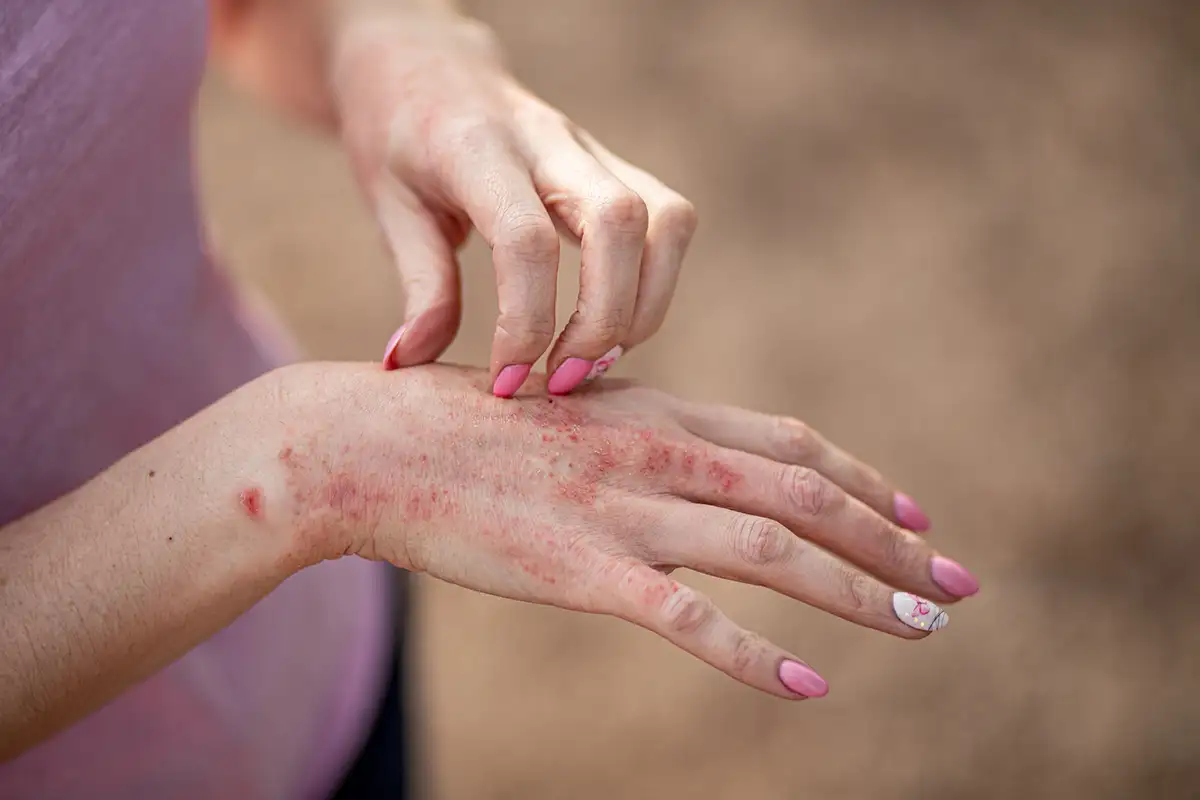 What Is Eczema?
Eczema, or atopic dermatitis, is an inflammatory skin condition marked by sometimes extreme itchiness, dry skin, rashes, scaly patches, blisters, and sometimes skin infections caused by scratching. It affects people of all ages. It occurs most commonly in the creases of the skin, such as behind the knees and on the inside elbow crease on your arms.
What Causes Eczema?
It's not exactly clear what causes eczema, but it's usually an immune response to an allergen, irritant, or toxin. Genetics may play a part, and common household items such as laundry detergent, body wash, and scented candles can trigger a flare-up. The National Eczema Association has comprehensive information on the condition.
What Is Psoriasis?
Psoriasis is a chronic autoimmune disease. Your immune system becomes overreactive, which causes your skin cells to multiply too quickly. This can result in patches of raised, red, dry scaly skin. This is the most common type of psoriasis, called plaque psoriasis. It affects men and women equally, and can appear on the scalp, face, hands, feet, trunk, elbows, and knees. It can make your skin itch and burn.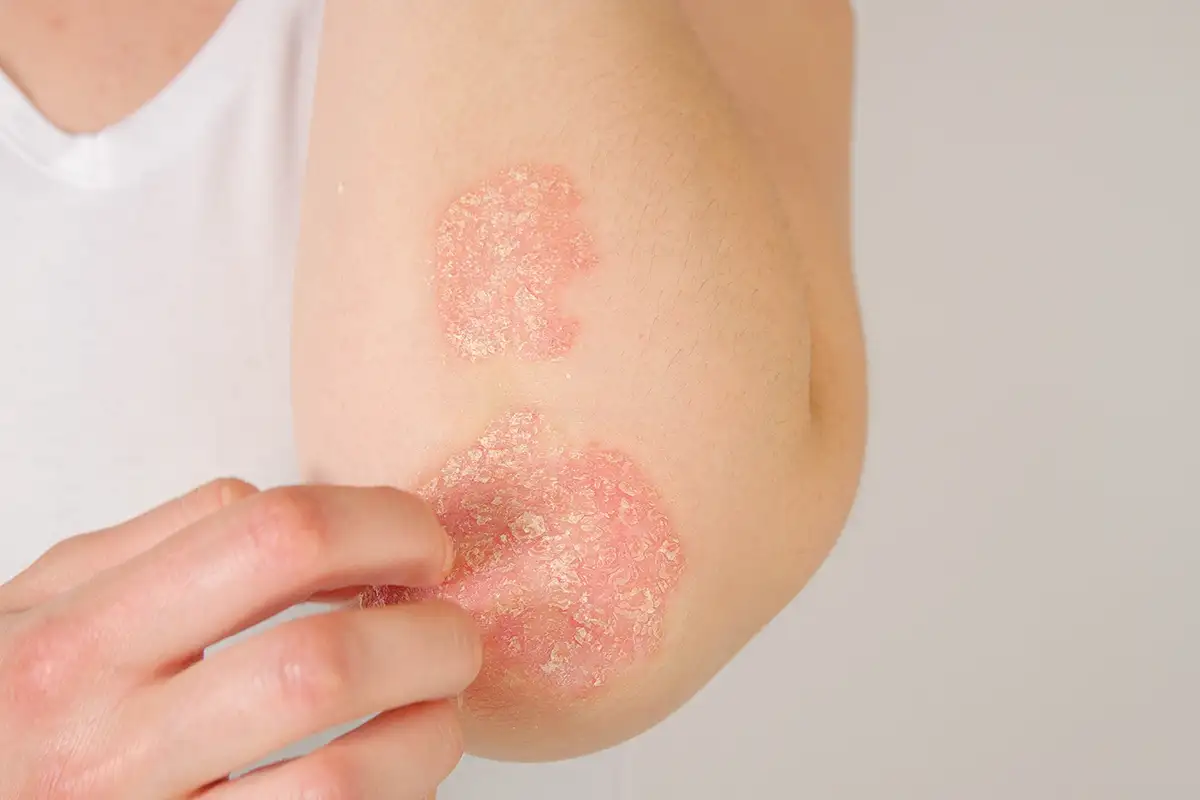 What Causes Psoriasis?
Scientists do not fully understand what causes this autoimmune disorder, but they know that genetics and environmental factors can trigger it. In addition, you may be more likely to develop psoriasis as a result of:
Infections
Some medications
Obesity
Smoking
Vitamin deficiency's
Possible infections like mold, yeast, or parasites
There is no cure for psoriasis, but your doctor may prescribe various medications and a change in lifestyle. The National Psoriasis Foundation has comprehensive information on this condition.
Eczema Treatment and Psoriasis Treatment with Aesthetics at Cima Health
The Aesthetics at Cima Health team can help manage and treat the systems topically, while our functional medicine doctors can get to the root cause and treat the skin condition internally as well. Learn more about what Functional Medicine is here.
Treatments include:
DMK Enzyme Therapy is a versatile skin rejuvenation treatment involving cleansing, exfoliating, and rebuilding. It stimulates cellular turnover to take your skin from reactive to actively healthy. You might need ongoing treatments to achieve the best results.
The IPL Photofacial is a proven treatment to reduce the appearance of eczema and psoriasis. IPL light therapy uses targeted intense pulsed light to reduce inflammation and discoloration associated with these skin conditions.
Celluma LED light therapy is another great treatment we offer. The wavelengths used in Celluma red light therapy devices are proven to be therapeutic and the red and infrared are great at decreasing inflammation. They also increase micro-circulation and cause vasodilation which can result in healthier tissue as it brings more oxygenated and nutrient-rich blood into the area.
Laser Genesis is a laser treatment for eczema and psoriasis. Studies show the Nd:YAG laser effectively reduces inflammation, redness, and itching in the majority of plaque psoriasis patients as well as eczema patients.
As part of a comprehensive plan of care, your aesthetician may also recommend using medical-grade skincare products specially designed for sensitive skin.