Scarring
Scarring is a very common skin condition. Nearly everyone has some type of scarring, regardless of age or gender. The size and location of scars as well as the cause can be a determining factor in whether you have a cool story to tell or it's something that brings you distress.
What Causes Scarring?
A number of things can cause scarring, including:
Acne
Pregnancy, sizeable weight gain, or weight loss (stretch marks are scars)
Injury
Surgery
Illness (such as chickenpox)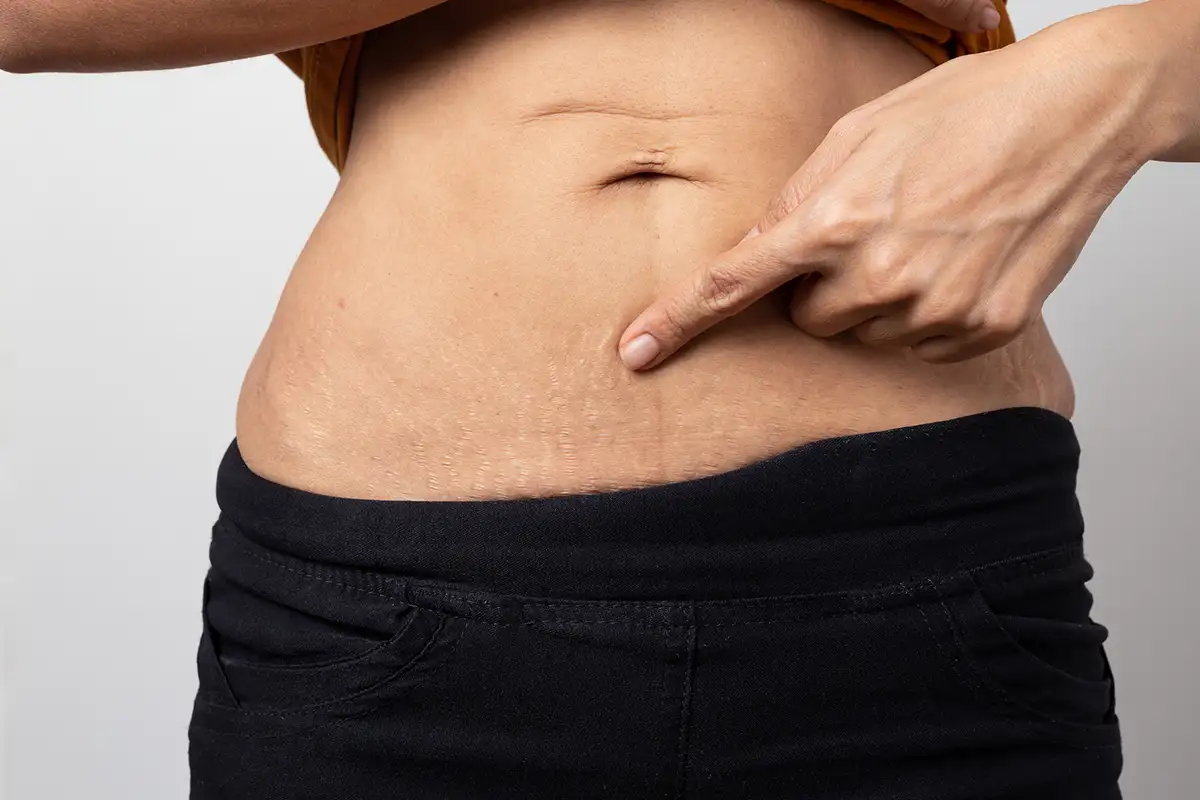 Some scars are barely noticeable, while stretch marks, scars from serious injury requiring stitches, surgical scars, keloid scars, and acne scars can all be very visible, and sometimes distressing. Scars form as your skin heals. It produces collagen, causing the tissue to pull together and close the wound. Scars can be raised, flat, concave, and can be a different color than the surrounding skin.
If scarring is causing you distress, there are ways to reduce the appearance.
Treatment for Scarring with Aesthetics at Cima Health
If you have acne scars, stretch marks, or scarring from illness, injury, or surgery that are causing you distress, we can help. We offer several treatments that reduce the appearance of scarring. Which treatment or treatments are right for you will depend on the severity of the scarring, the location, and what caused the scars.
Treatments include microneedling, DMK enzyme therapy, and the IPL/photofacial. You may need a series of treatments – your aesthetician will tailor a treatment plan to your body and your goals.
Microneedling, or collagen induction therapy, is performed using the SkinPen device. SkinPen's 14 microneedles penetrate the surface of your skin, triggering collagen production. This in turn prompts more rapid cellular turnover. Microneedling for acne scars can fill in pockmarks caused by acne and over time, healthy tissue replaces scar tissue from stretch marks or other body scars. You end up with less visible scarring, smoother skin, and a more even skin surface.
DMK enzyme therapy is a versatile skincare treatment that's proven to minimize the appearance of mild scarring. DMK enzyme treatment restores your skin to peak condition with plant-based enzymes. It stimulates cellular reproduction which helps the body's natural processes to enable regeneration of the skin to take place.
DMK body enzyme treatment works in much the same way. The stretch mark revision works as a stretch mark removal treatment by working to dissolve scar tissue and rebuild fresh new skin. The scar revision treatment can be customized for acne scarring, as well as hypertrophic scarring and keloid scars.
The IPL/photofacial treatment is not your standard facial. Also known as a Laser Facial, the photofacial is proven to reduce acne scarring. And this treatment is not just for the face. IPL can also be used to fade the discoloration of body scars and stretch marks and help plump the skin. IPL does not work on stretch marks or scars that have faded to white.
Are you ready to say goodbye to your scars? It starts with an evaluation of your skin and your scarring.