Not sure what you need? Find out what treatment is right for you with a complimentary consultation!
Whether you have made the decision to use natural, organic ingredients in your skincare regime or because you have developed sensitive or reactive skin from treatments and products that are too harsh for you skin type, a bespoke facial might be the treatment for you! It starts with a skin analysis, followed by treatments custom tailored to address your individual skin concerns, using the most advanced technology and proven active products. 25, 50, or 80 minutes.
The videos below are Bespoke Facials using a Jelly Mask: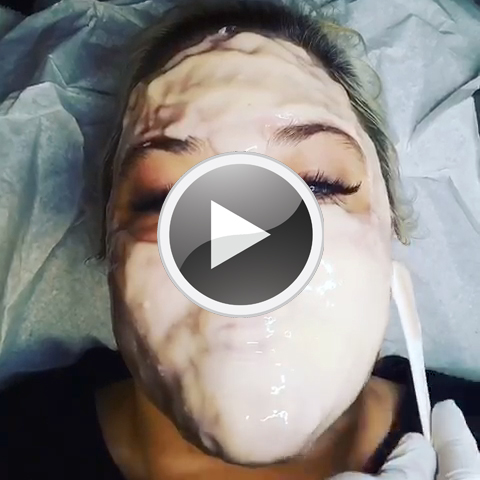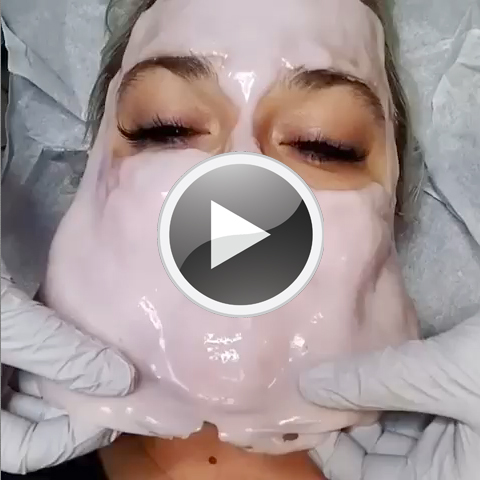 DMK Enzyme Therapy (90-120 min)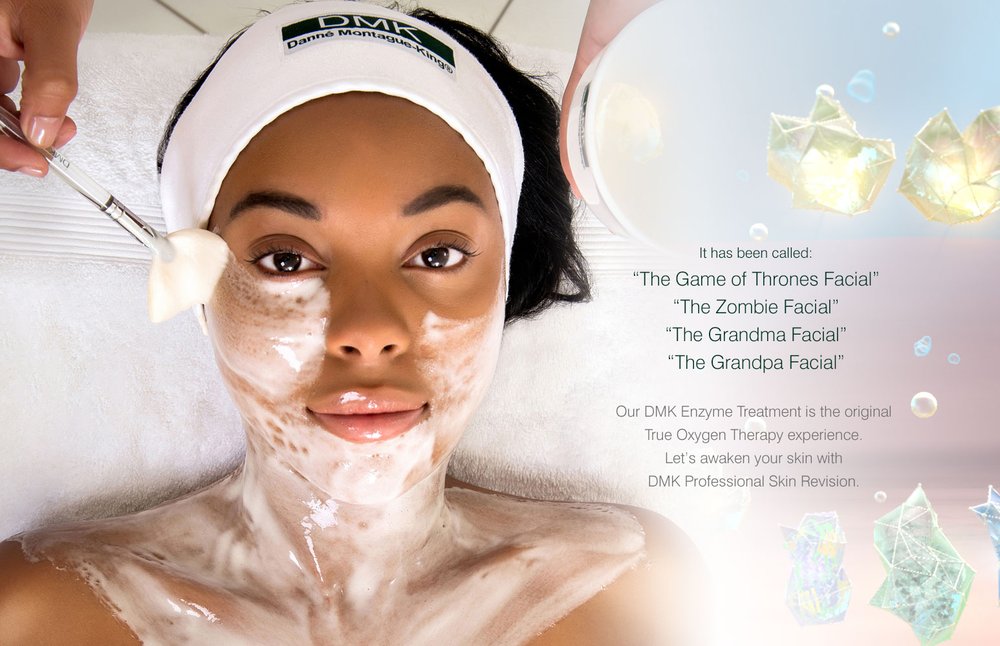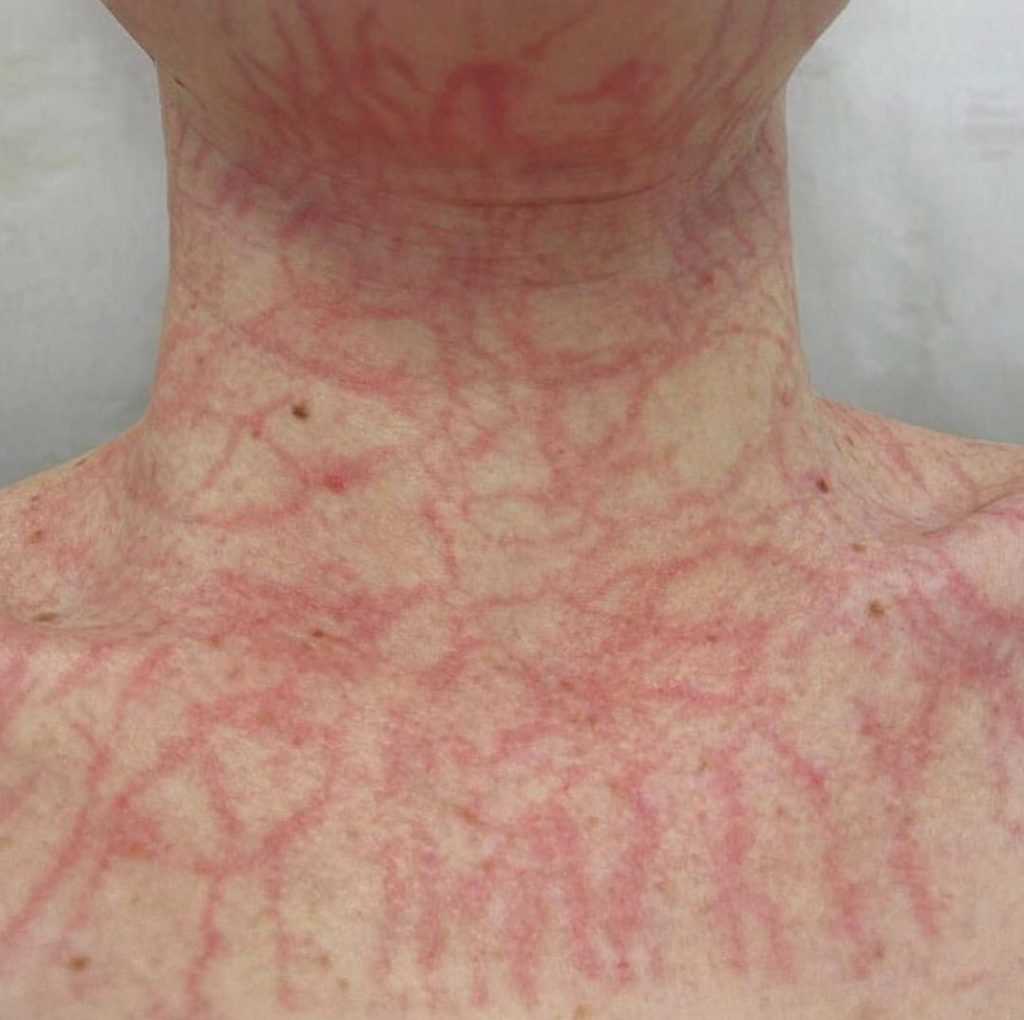 This amazing treatment restores skin to its peak condition. This "True Oxygen" treatment aims to strengthen the structural integrity of the skin to create a healthy environment for cells to live and thrive in. Enzyme therapy boosts circulation to the skin, delivering extensive amounts of oxygenated blood and nutrients to the skin cells and uses reverse osmosis to flush away toxins and waste products that may be present.
Enzyme therapy exercises facial muscles and works to leave the skin feeling firm and refreshed. Great for all skin types and conditions including aging, acne, pigmented, rosacea, redness and sensitive skins or for that instant glow!
To learn more about how the Enzyme mask works click the play button on the video below!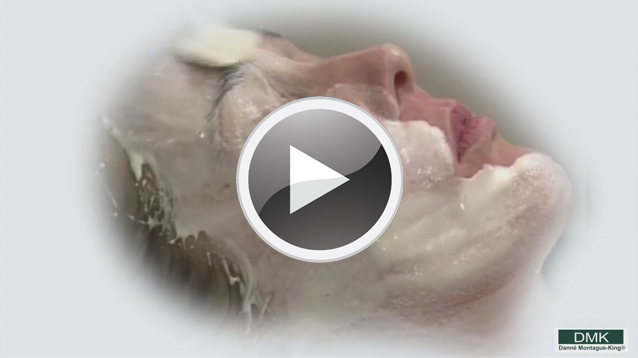 Skin health doesn't need to be complicated!
This unique treatment renews and revitalizes your skin for a more vibrant look that is immediate and long-lasting. Hydrafacials cleanse, exfoliate, and extract to eliminate dead skin and other impurities, and simultaneously infuse skin with nourishing antioxidants, peptides, and hyaluronic acid.
Only Hydrafacial uses patented technology to cleanse, extract, and hydrate. Hydrafacial super serums are made with nourishing ingredients that create an instantly gratifying glow. The Hydrafacial treatment can be tailored to safely and effectively address your unique needs.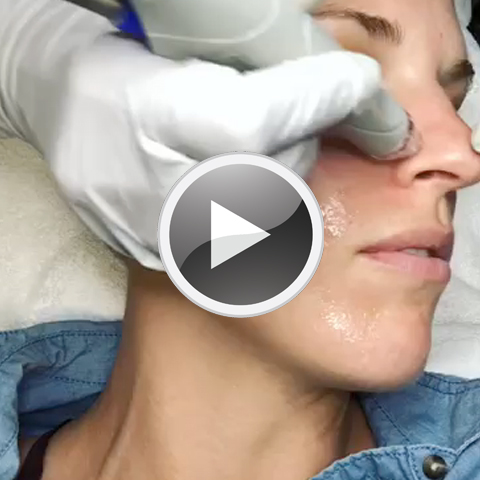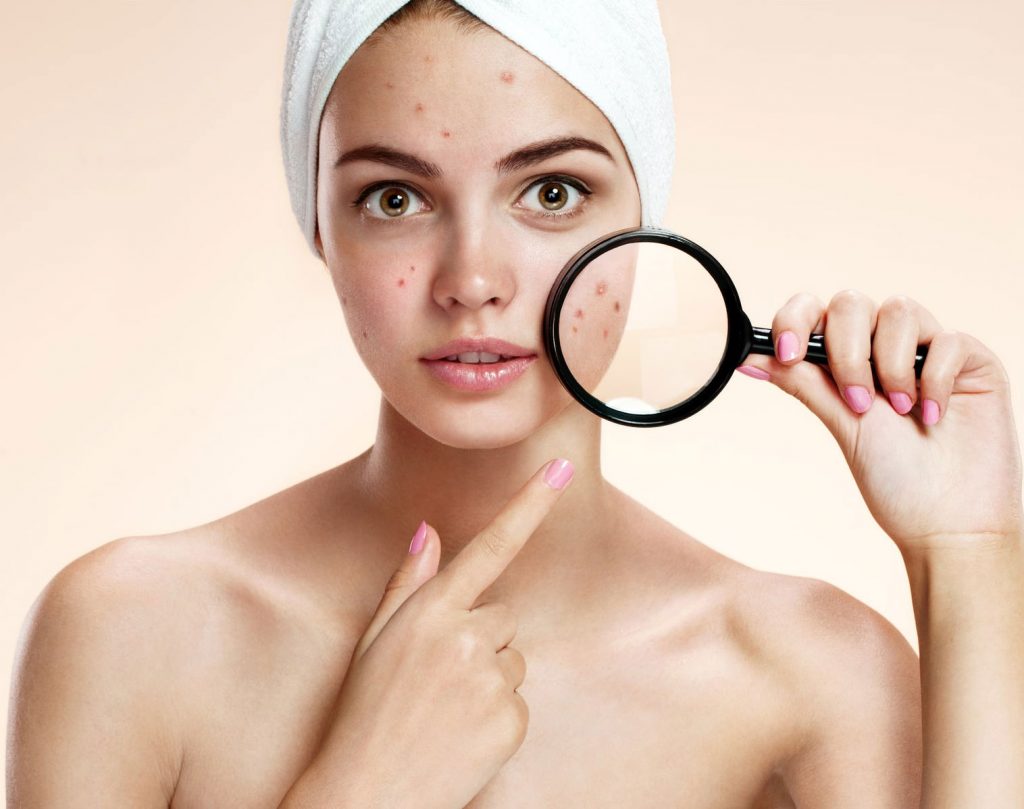 At your in-depth consultation (30 to 60 minutes), you will learn about the foods, lifestyle choices, and other aggravating factors that may be contributing to your breakouts. A thorough health intake and skin analysis will determine your skin type, conditions, and sensitivities. Your skin will be cleansed and tested for product tolerance. Based on those results, you will be prescribed a custom home care regimen and given instructions on how to start using your products.
You may choose to book your first Acne Treatment along with your Free Acne Consultation. This is recommended if you are ready to commit to obtaining clear skin! You must discontinue use of prescription acne topical and oral medications for a minimum of two weeks before receiving your first acne treatment, and must be free from Accutane or Isotretinoin for at least 6 months. If your skin is rashy, peeling, or irritated from medications or other factors, Madison and her team will not be able to perform a treatment and will recommend starting with a Free Acne Consultation only.
Face Reality Acne Program
The toll acne takes on your self-esteem is painful and can leave behind both physical and emotional scars. If you have been struggling with breakouts, tried countless over the counter products or even prescription medications but nothing has worked, this program is for you.
Aesthetics at Cima Health has a clear-skin system that will have your acne under control in about 3-4 months depending on your type of acne. We combine the power of clinical-grade homecare products that are customized for your type of acne and skin with a series of bi-monthly treatments that facilitate the clearing of your skin. We also teach you about other aggravating factors that make you break out – foods, medications, cosmetics, stress, and common ingredients in skin care formulations that might be clogging your pores (even professional and prescription products!).
As a Certified Acne Specialist and someone who has struggled with acne herself, Madison understands that it takes a customized, multi-faceted approach to treating it. Let's get you started on the path to clear skin today!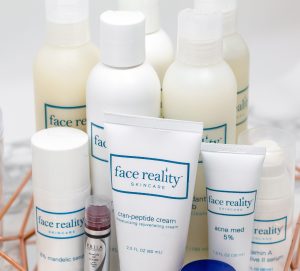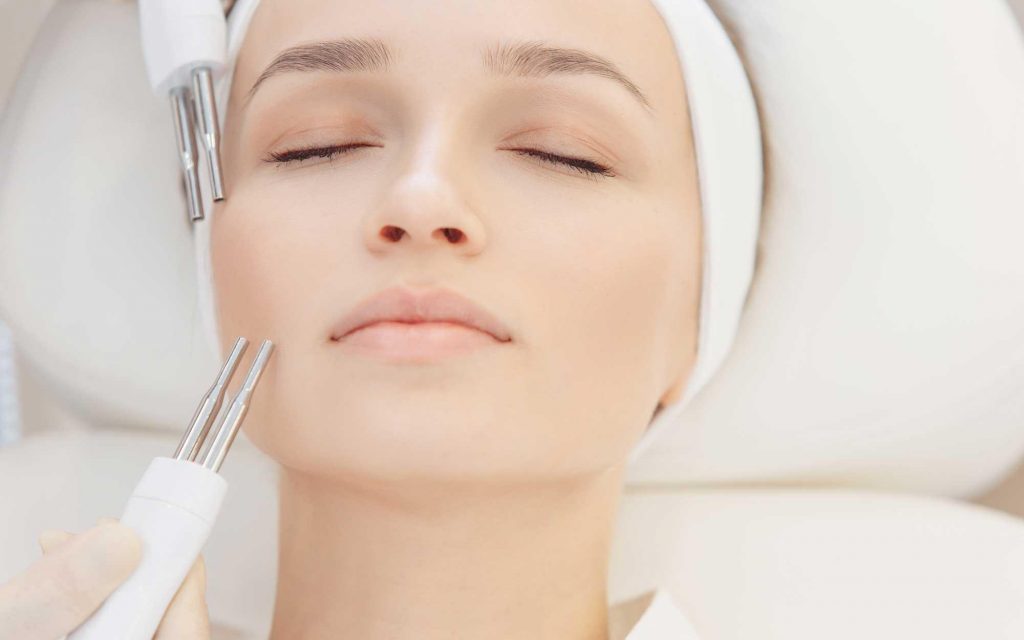 This facial work-out begins with a cleanse and exfoliation to remove the remnants of years past. Then the de-aging begins with NuFace micro-current to rejuvenate, firm, tone and lift your skin. Microcurrent is a clinically tested therapy treatment, and one of the hottest innovations in the anti-aging industry. It is used for facial contouring, toning and firming of aging skin. Microcurrent is a low-level current that mimics the body's natural current and can provide both instant and cumulative anti-aging results.
Because microcurrent works sub-sensory, the treatment is soothing and most clients feel nothing at all. Microcurrent is a safe and effective technology for clients who wish to attain and maintain a healthier, younger looking appearance. Finish with a deep hydrating treatment and powerful peptides and you'll swear you just rolled back the hands of time!
A noninvasive, painless procedure in which surface dead skin cells are manually scrapped away. Dermaplaning requires absolutely no recovery time. It increases cellular turnover, smooths and softens skin and provides immediate results. A great stand-alone treatment or can be added on to most procedures.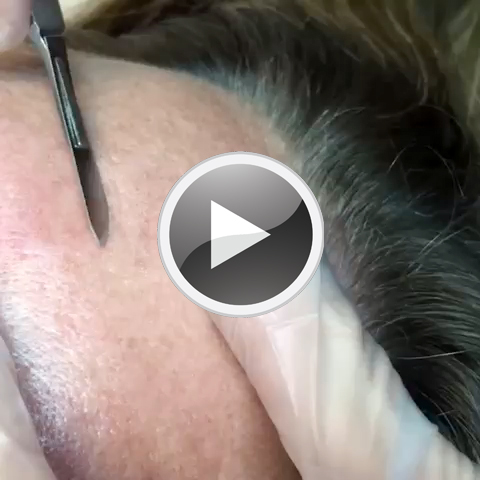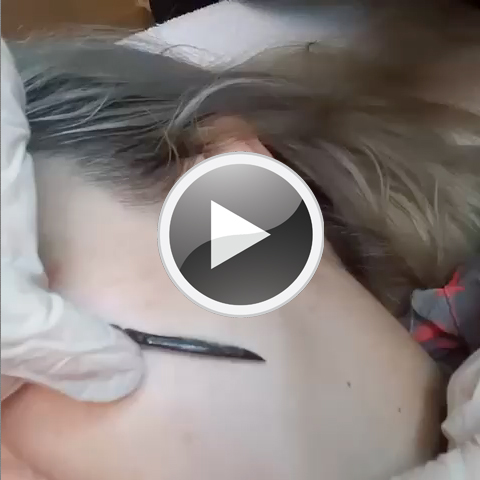 As we age, the accumulated effects of sun exposure, pollutants, acne and scarring can damage our skin and cause us to look older than we are. Such skin damage can be treated with mild to medium depth peels such as digestive enzymes, glycolic acid, salicylic acid, TCA and more. All of which produces a chemical peel that alters the pH of the skin and dissolves the protein bonds that hold the cells together.
This facial will improve acne and enlarged pores, sun damage, skin texture, color and abnormal pigmentation. It will also remove rough, dry skin, allowing for deeper penetration of products, and improve the quality and density of elastic fibers while stimulating collagen and growth factors.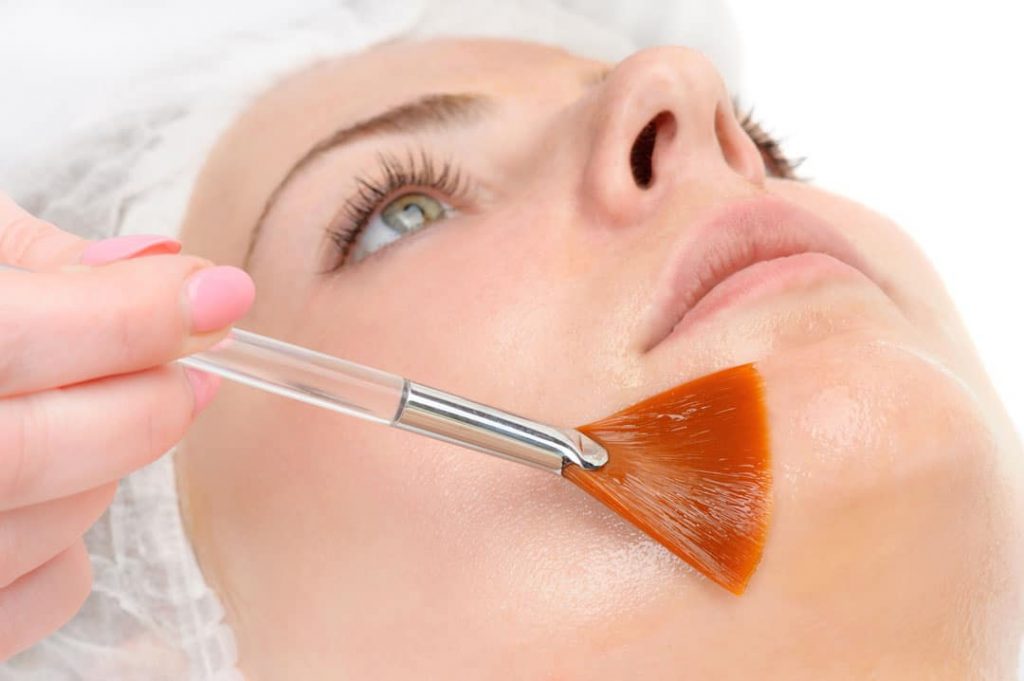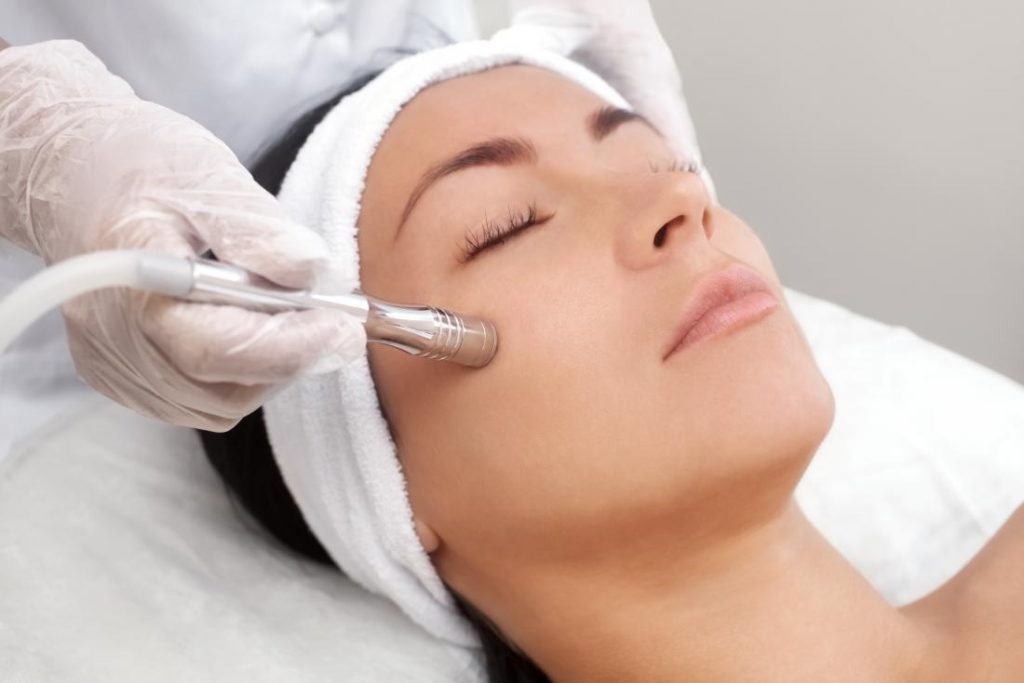 Microdermabrasion treatments use a minimally abrasive diamond tip instrument to gently sand your skin, removing the thicker, uneven outer layer of skin cells. This type of skin rejuvenation is used to treat light scarring, discoloration, sun damage, and assist in better penetration of products.
Microdermabrasion can be added to any facial or done on its own. Ideal when paired with enzyme or lunchtime peel.
In the same way that plants use chlorophyll to convert sunlight into plant tissue, high intensity light emitting diodes (LEDs) utilizing specific, proven wavelengths of light can trigger a natural biostimulatory effect in human tissue. Research has shown that phototherapy can increase circulation, accelerate tissue repair, kill acne bacteria, decrease inflammation, improve skin tone, texture and clarity, as well as ease muscle and joint pain, stiffness, spasm, and arthritis.
Research indicates that cells absorb particles of light (photons) and transform their energy into adenosine triphosphate (ATP), the form of energy that cells utilize. The resulting elevation of ATP is then used to power metabolic processes; synthesize DNA, proteins, enzymes, and other products needed to repair or regenerate cells and restore homeostasis. Simply put, the LED light source provides compromised cells with added energy so the cells performance is enhanced. For example, fibroblast cells will increase collagen and elastic production in connective tissue. This can be added to any service we offer for small additional fee.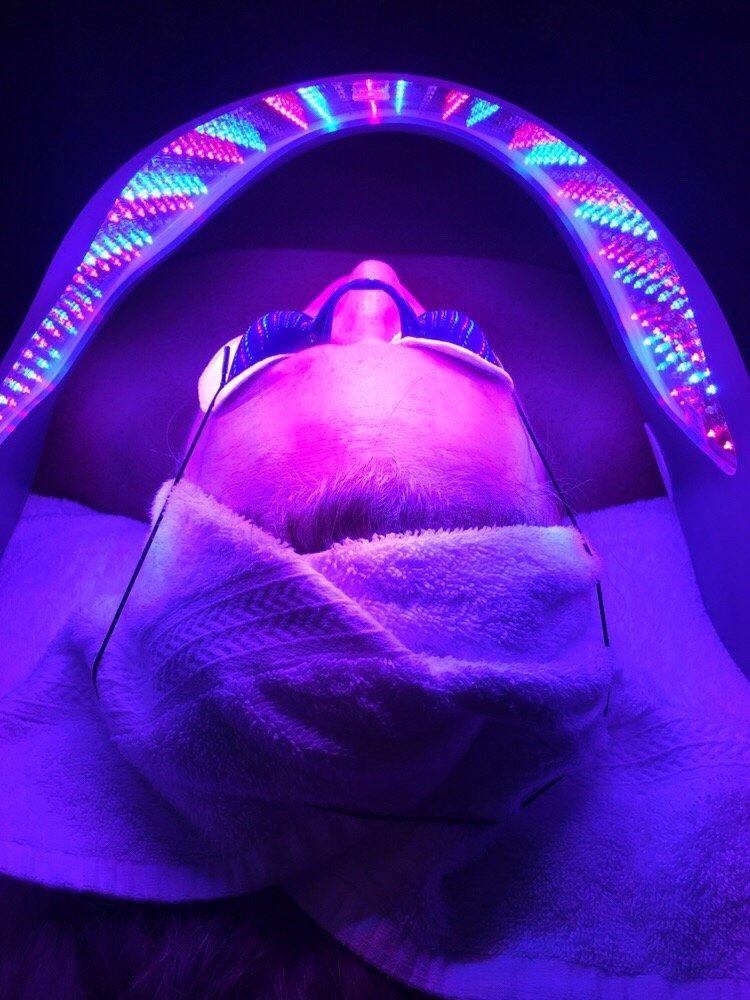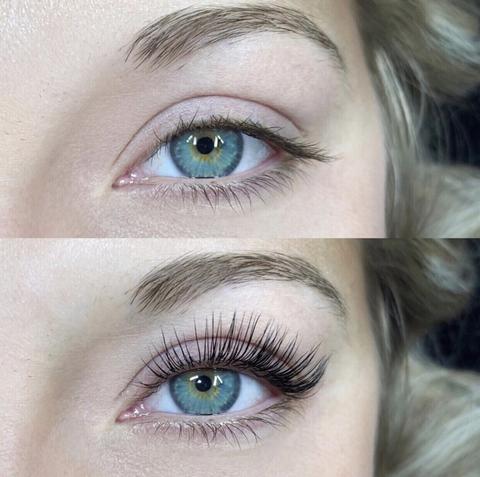 A lash lift is the safe and easy way to temporarily curl or straighten lashes. Keratin Lash Lift offers an ultra-hydrating keratin treatment option that our clients love. This is a great alternative for those who like the effects of eyelash extensions or false lashes but don't want the cost, maintenance, time commitment, or discomfort of them.
Lashes are applied to a roller and safely permed adding dramatic volume and depth to the eyes. This service is time saving compared to other lash lift products on the market, which can be performed in 30 minutes. Add an eyelash tint for even more dramatic results.
Eyelash & Eyebrow Tinting
Enhance the depth of your eyes by tinting the lashes and/or brows. Lash tinting adds the appearance of fuller more voluminous lashes. This is great for those who don't want to apply mascara and still have to look of it. Eyebrow tinting can make brows appear fuller and add a bolder or more subtle look, depending on your needs.
Lash and brow tinting, as well as Lash Lifting, is ideal for those travelling and/or involved with water sports and activities or sweat often that wish to have to look of makeup without the worries of smearing or running.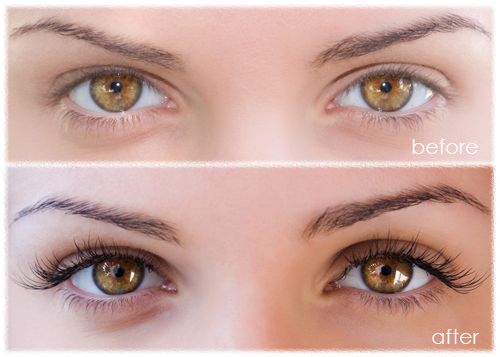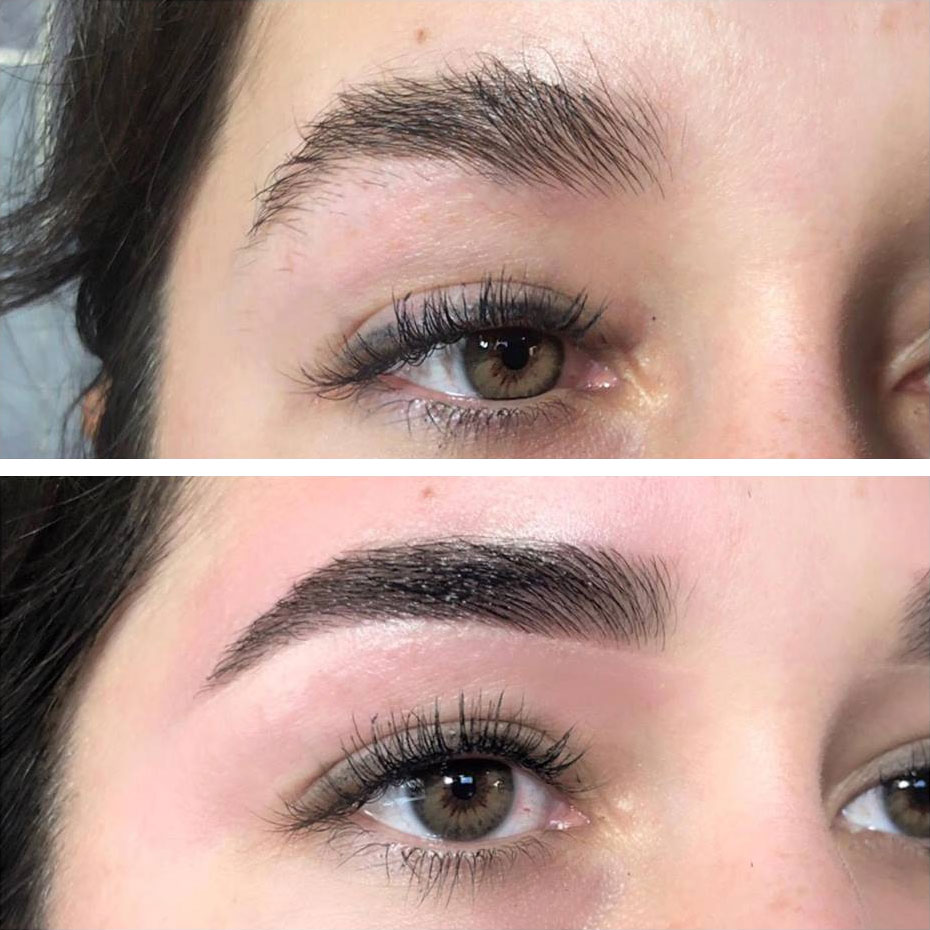 Brows are expertly measured, mapped, and then shaped using wax, trimming, and/or tweezing.
Brow shaping is ideal for people who have grown their brows out or don't groom or wax consistently. Get just the right shape for your brows and look your best.
Remove hair instantly from face, even for the most sensitive of areas. Waxing can be performed on brows, nostrils, upper lip, cheek, chin, sideburns, and ears.