Skin Tags
Between 50-60% of adults have them – skin tags. If you've noticed a strange stalk of skin growing out near your underarms, on your neck, in the groin area, or other areas of your body, you're not alone. But you have questions about what's going on, and why. Here, we have some answers.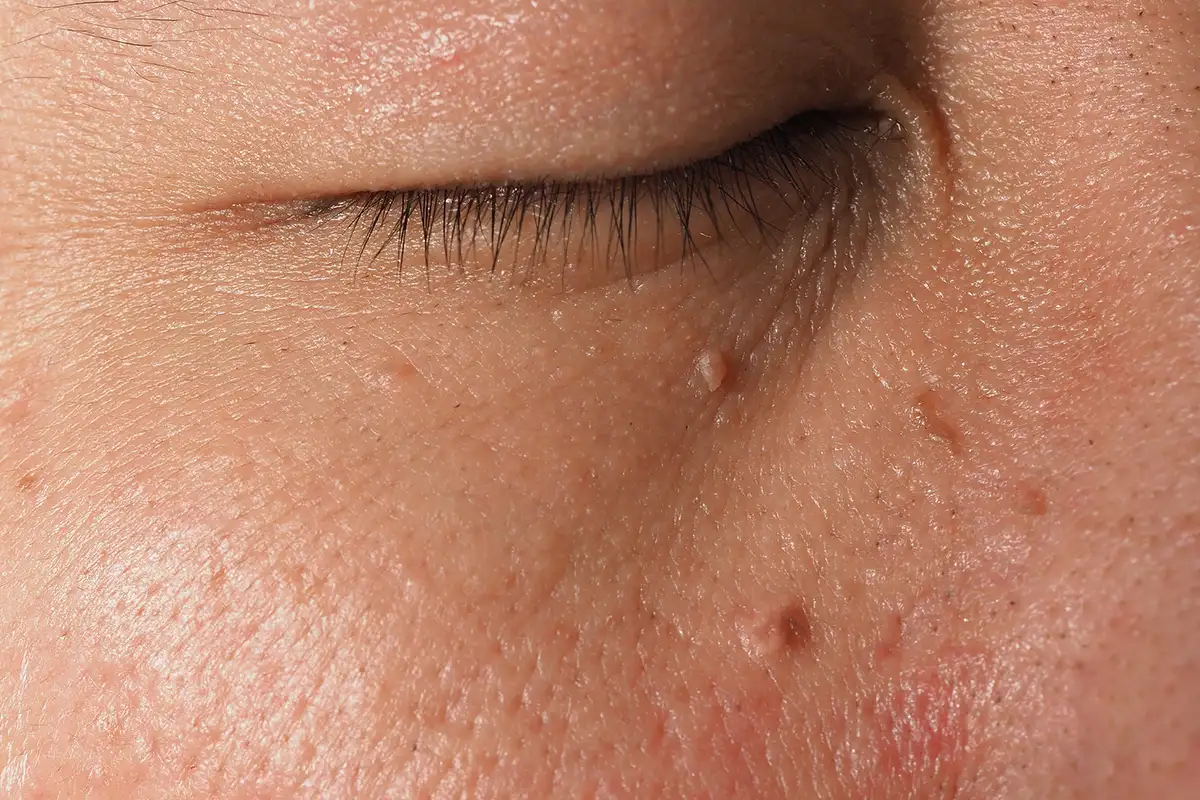 What Are Skin Tags?
Skin tags, known medically as acrochordons, are small, benign (harmless) overgrowths of skin that can be attached to a stalk. They're usually flesh-colored, but can be a little darker. They're most common in areas of the body where skin touches skin, such as the armpits, groin area, on the chest, and other areas of your body.
What Causes Skin Tags?
Doctors don't know exactly what causes skin tags, but they have identified several risk factors that increase your chances of developing them, including:
You're over age 40
You're pregnant.
You're overweight or obese.
You have Type 2 diabetes.
You have high cholesterol.
You have a close relative with skin tags.
You wear tight clothing that chafes or rubs against the skin (a bra, for example)
Hormonal imbalance.
If you have more than one risk factor, you are more likely to develop skin tags at some point. Men and women are equally affected. While most common after the age of 40, children can develop them too, as a side effect of childhood obesity.
Once you have skin tags, they don't go away on their own. You may develop more in other areas.
Additional Skin Tags FAQs
Safe Skin Tag Removal with Aesthetics at Cima Health
If you're bothered by the look and feel of skin tags, we can help. We offer safe and painless skin tag removal for our clients. Using a high frequency needle, your aesthetician will treat the skin tags at the root and remove them. You might feel a slight pinch which is over very quickly. This is one of the procedures dermatologists use, called electrodesiccation.
You can expect some minor down time in the area treated as the skin heals and the scab(s) fall off. It's very common to have multiple skin tags, and you can have them all removed at one appointment.