Textured Skin
All skin has texture of course. When we say textured skin, we're referring to uneven skin texture, usually on the face. Uneven face skin texture can make you look older than you are, and it can look oddly bumpy, rough, or dull. It's generally harmless, but if it disturbs you, you're looking for how to get rid of textured skin.
Before we get into how to improve skin texture, let's look at some of the factors that cause uneven skin texture.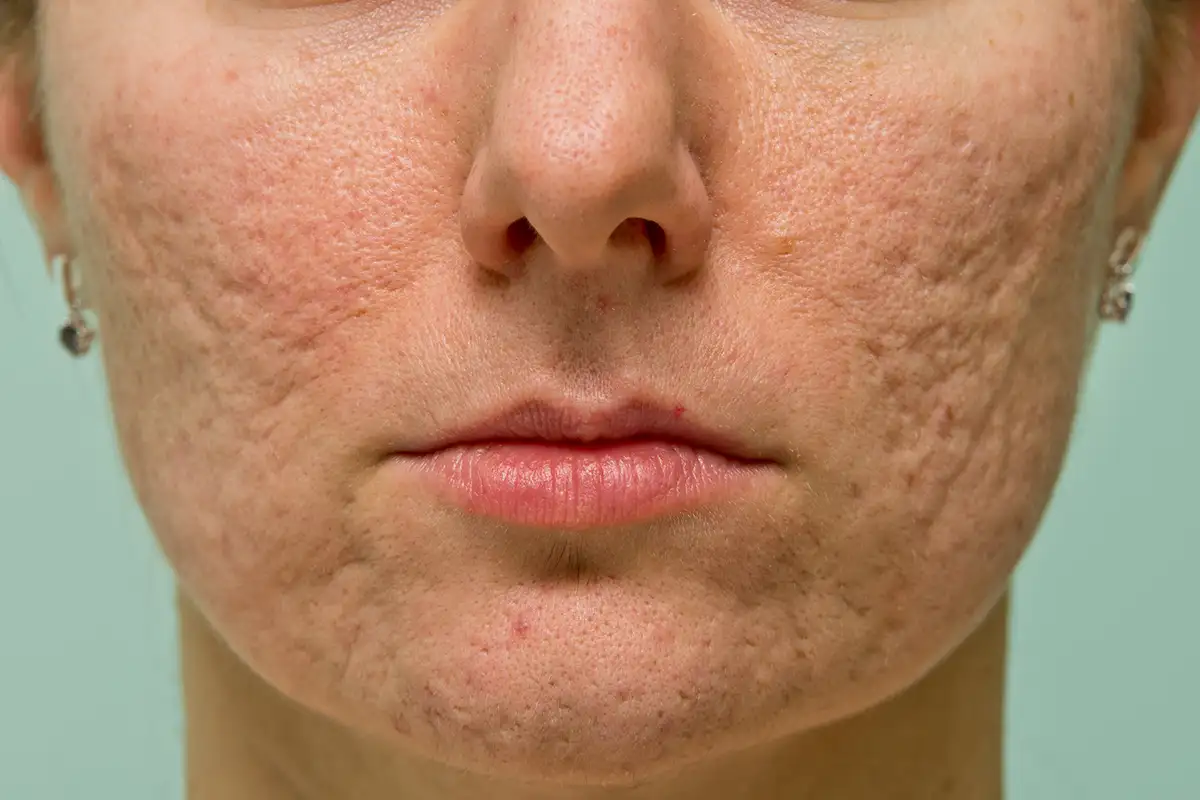 What Causes Textured Skin?
Textured skin, or uneven skin texture, can be caused by several things. The most common causes include:
While you can't do anything about your genetics or how old you are, there are a lot of things you can do to achieve smoother skin.
Textured Skin Treatment with Aesthetics at Cima Health
If you crave smooth skin, it's just a skin consultation away. One of our aestheticians will evaluate your skin, ask you some questions about your lifestyle, skincare products you're currently using, medical diagnoses (if any), and more. Then they will come up with a comprehensive treatment program curated to your skin and your goals.
Some of our go-to treatments for textured skin include:
Hydrafacial is a go-to treatment for many skin conditions, including textured skin. Hydrafacials cleanse, exfoliate, and extract to eliminate dead skin and simultaneously infuse your skin with nourishing antioxidants, peptides, and hyaluronic acid. It has many other benefits as well, including smoothing out fine lines and reducing the appearance of brown spots. You may need multiple treatments to achieve optimal results.
The bespoke facial can be customized to many skin conditions, including textured skin. Using advanced technology and proven products, this facial treatment is gentle enough for sensitive skin and can become part of your regular skincare regimen. Once a month is good timing for most people.
A customized chemical peel or series of peels can help with uneven skin texture as well. A chemical peel is exfoliation taken to a new level. The peel alters the pH of the skin and dissolves the protein bond that holds skin cells together. This causes the top layer of skin, most of which is dead skin cells, to peel off, revealing smoother, younger-looking, healthier skin.
This versatile treatment provides skin rejuvenation, leaving you with smoother-looking, brighter-looking skin. DMK enzyme therapy is a great treatment for textured skin, and it also targets the effects of many of the skin conditions that cause uneven skin texture. We recommend this treatment for a lot of our clients.
Much like the facial treatment, the DMK body enzyme treatment rejuvenates your skin. It uses a specific blend of transfer messenger enzymes that kickstart the circulatory and lymphatic system resulting in a rich supply and of nutrients and oxygen for your skin. It stimulates cellular reproduction which helps new, smoother skin replace the textured skin. This treatment is suitable for the arms, legs, and back.
We have chosen a select few medical-grade skincare products available only through authorized skin care clinics to help you maintain the benefits of your treatments. These include skinbetter science®, Face Reality Skincare, and DMK Skincare. We will help you choose the moisturizers, toners, serums, and more that will provide long-lasting results.