Lax Skin
Lax skin, sagging skin, or wrinkles – whatever you call it, it can make you look older than you feel, especially if it's on your face or neck. As you age, your skin loses some of its elasticity and can begin to sag, droop, and form wrinkles. But aging is not the only factor. Sun damage, smoking, and a very expressive face can also cause wrinkles and fine lines.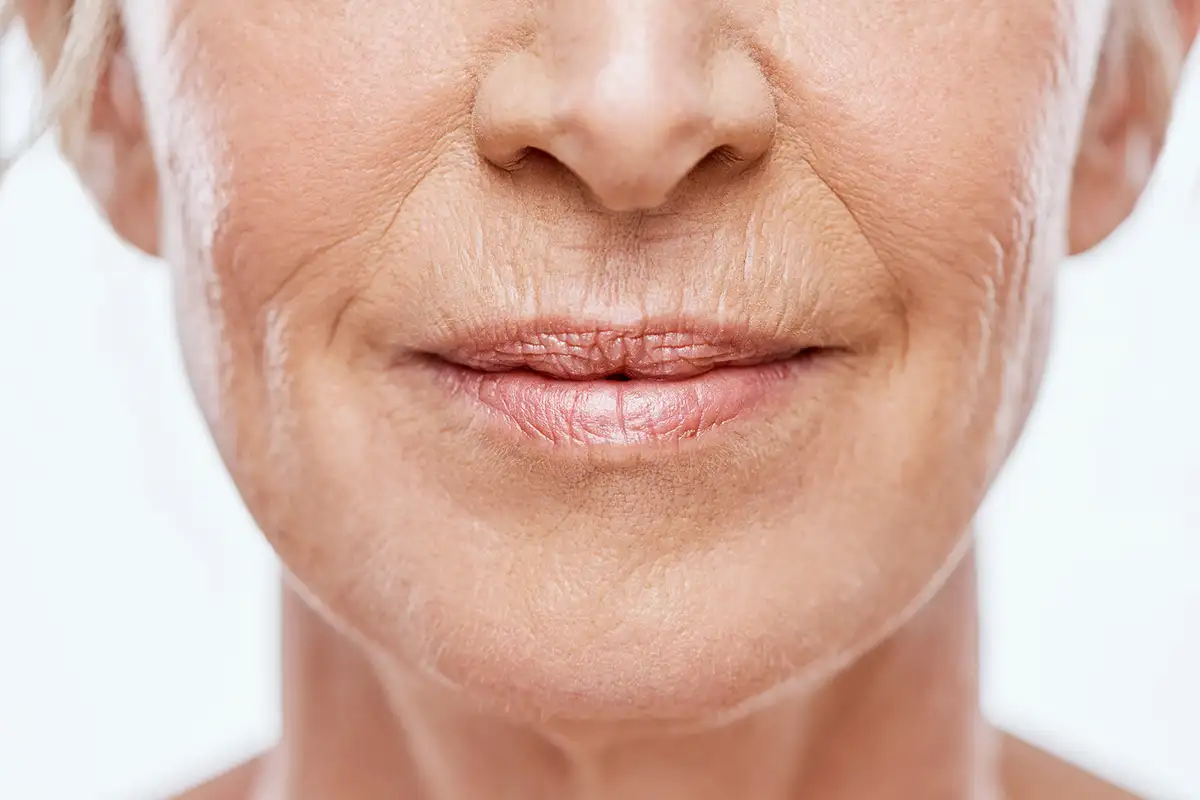 What Causes Wrinkles?
What causes wrinkles may depend on where on your body they are appearing. There are two kinds of wrinkles: dynamic wrinkles and static wrinkles.
Dynamic Wrinkles
Dynamic wrinkles correspond to repeated facial muscle movement. When you smile, frown, laugh or squint, eventually wrinkles form for everyone. Smokers can develop wrinkles around their lips from the repeated pursing of the lips.
Static Wrinkles
Static wrinkles are more common as we age, and are caused by a loss of elastin and collagen production. As a result, your skin becomes thinner and drier and can start to sag. Many face wrinkles and neck wrinkles are static wrinkles.
If you're bothered by the appearance of either type of wrinkle, we can help.
Skin Tightening Treatments with Aesthetics at Cima Health
If you've ruled out a facelift or other cosmetic surgery, we're here to tell you that there is a range of non-invasive skin tightening we provide that can reduce fine lines and wrinkles, tighten sagging skin, and give you brighter, younger-looking skin. After a consultation, your aesthetician will develop a treatment plan tailored to your skin and your goals. It may include multiple modalities or a series of treatments to achieve optimal results.
Let's take a look at the innovative yet proven skin-tightening procedures available.
Our laser skin tightening treatment is a non-invasive way to reduce fine lines and wrinkles, giving you younger-looking skin. The Elite IQ Yag laser heats the collagen in your dermis, causing your skin to contract and tighten. It also stimulates collagen and elastic production to reduce fine lines and wrinkles and provide lifting of the skin. This facial skin tightening and neck skin tightening treatment is best for clients between 30-65 years old.
Microneedling, or collagen induction therapy, is another great treatment to reduce the appearance of fine lines, neck wrinkles, and facial wrinkles. The SkinPen device we use has 14 microneedles that penetrate the surface of your skin to promote healing and the generation of collagen and elastin proteins. The result is smoother, younger-looking skin. Just 4 microneedling sessions separated at one month apart can boost collagen production by up to 400%!
DMK Enzyme Therapy is a versatile treatment that can be customized to help reduce fine lines and wrinkles on your face as well as decolletage. This skin rejuvenation treatment restores your skin to peak condition. It reduces the effects of aging, sun damage, acne, scarring, hyperpigmentation, and rosacea.
Laser Genesis is another non-invasive treatment to provide you with smoother, younger-looking skin. It also treats redness and pigmentation, The aesthetician uses the same Elite IQ Yag as we use in laser skin tightening, but on a lower setting for a shorter length of time. Laser Genesis is a good maintenance option or those looking for a quick pick me up or a treatment with no downtime.
Finally, if you're interested in Botox, we can refer you to the medical care team here at Cima Health. They provide Botox injections to help reduce the appearance of:
Forehead wrinkles and fine lines
Crow's feet (eye wrinkles)
Smoking wrinkles
Your aesthetician may also recommend a superior line of medical-grade skincare products curated for your skin concerns. They are proven to help clients maintain younger, healthier-looking skin. They will also educate you on how to prevent wrinkles.